Porch Sitter Workshop @ Demoulin Museum – Greenville, IL
November 21 @ 6:30 pm - 9:00 pm CST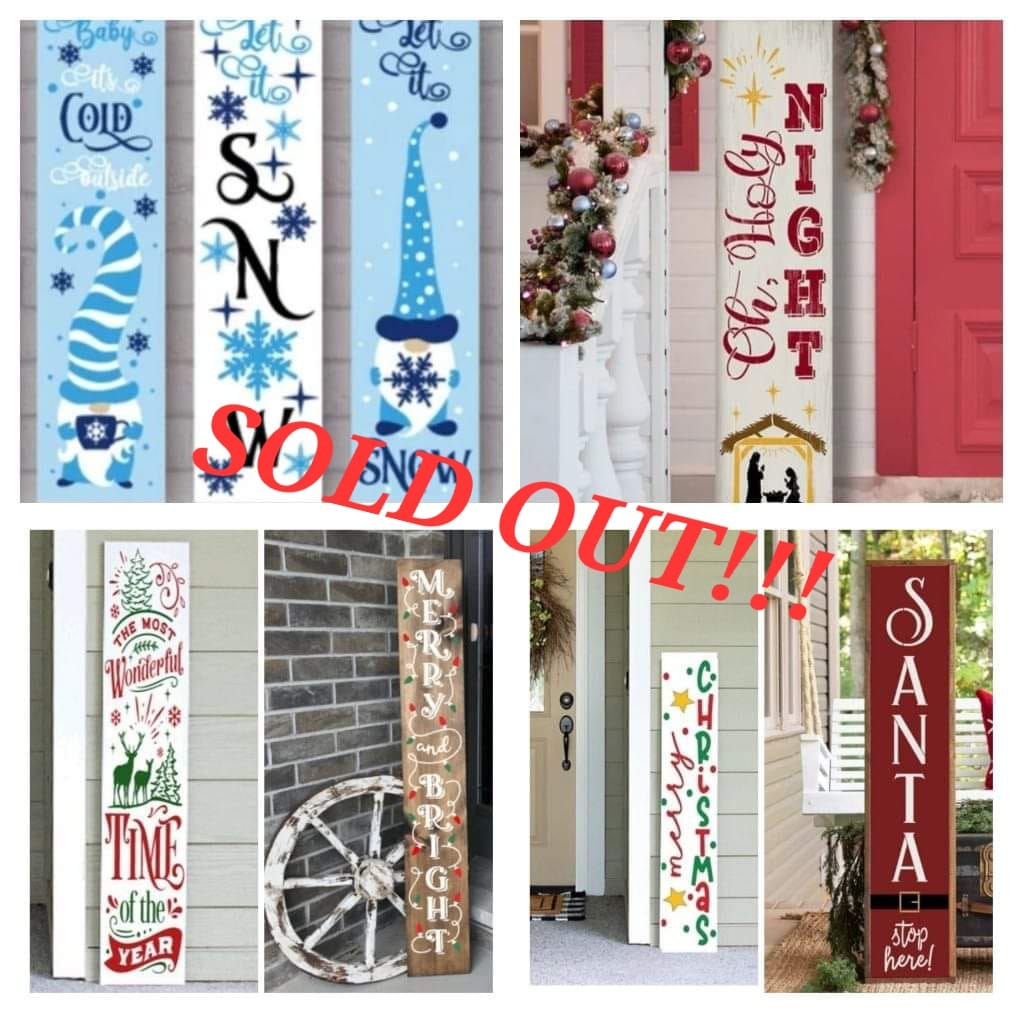 Porch Sitter Workshop @ Demoulin Museum – Greenville, IL
Monday, November 21, 2022 at 6:30 PM – 9 PM –
Grab a friend, co-worker, neighbor or family member and join us for an evening of paint fun & fellowship!
LIMITED SEATS AVAILABLE!!!
A portion of ticket sales goes to The Demoulin Museum.
All supplies needed will be provided, along with 2 hours of step by step instruction. Boards are solid wood (4ft tall) You will be given a stencil of the design you choose to start with. You can also choose to free-hand. You are welcome to customize colors and add additional design as desired.
ADDITIONAL design options are listed in the event under the discussion tab. You can also choose from above picture (double click on picture for entire view)
 ALL designs pictured are available to choose from.
Please email us @ [email protected] after ticket purchase to choose your design. You are welcome to customize colors. If your design has a painted background & you do not want it OR want a different color….please let me know in your email. Board colors will be pre-pared for you before event.
You will be given the option to bring your board from this event to another porch sitter class to use the other side & make reversible.
Discounted tickets available to those who bring their boards back to re-use at another Porch Sitter Workshop. Discounted tickets also available through ticket link. Porch Sitter Workshop-Demoulin Museum Tickets, Mon, Nov 21, 2022 at 6:30 PM | Eventbrite
Snacks & Beverages will be provided by Demoulin Museum
Event by Made with Love Art Studio and DeMoulin Museum
Related Events