Pumpkin Decorating Contest @ Charleston
October 1 - October 31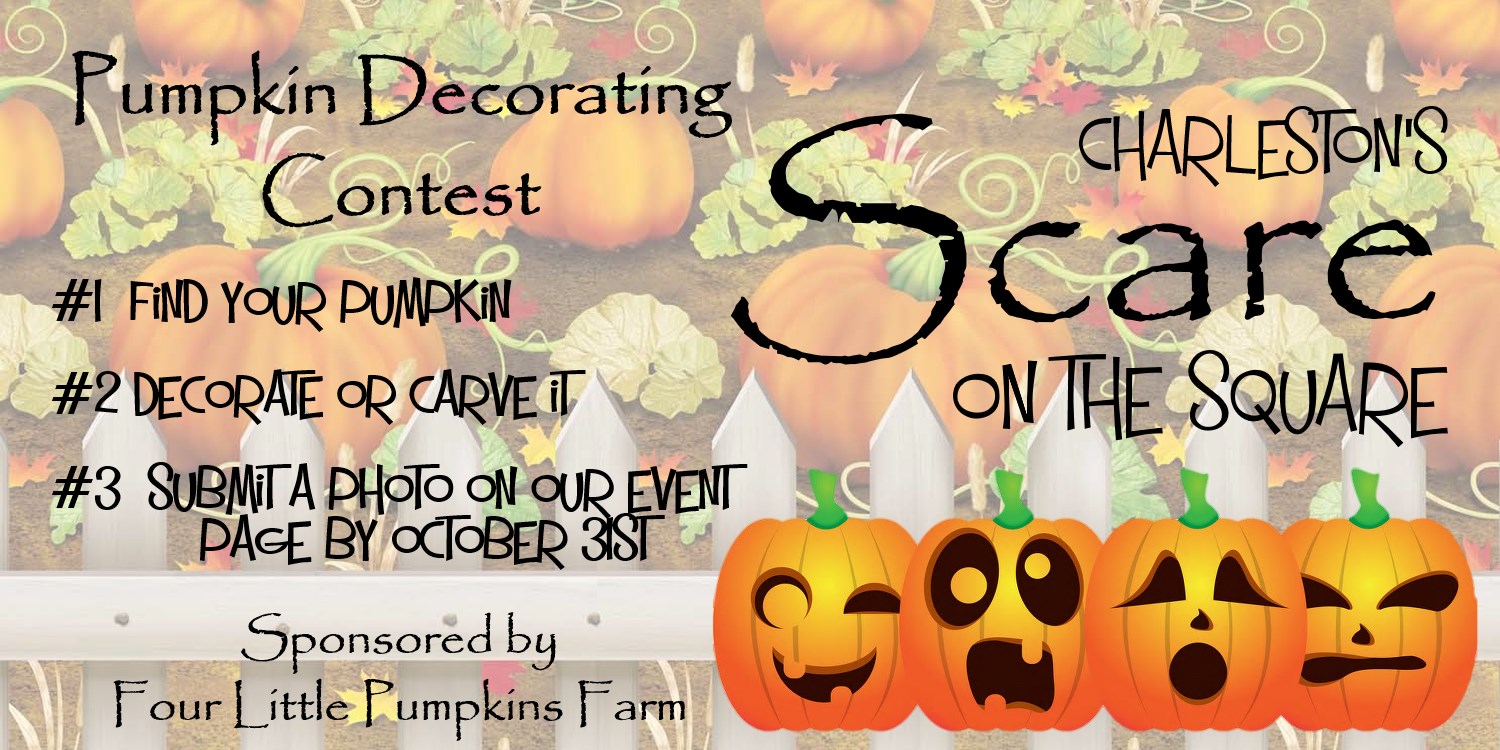 October 1, 2020 – October 15, 2020
Grab a pumpkin and get started!
We will have 2 categories for our contest – Carving or Decorating!
Once your pumpkin is complete, take a photo with your pumpkin, post the picture along with your name to this event page (Pumpkin Decorating Contest). All photos must be submitted by Saturday, October 31st to be eligible for the prize. Only one entry per person please.
Four Little Pumpkins Farm will be the judges and will provide prizes to the top person in each category.
Hosted by Scare on the Square, Charleston IL, Charleston Parks and Recreation Department and Charleston Area Chamber of Commerce
Related Events