Queen Day @ The Great Pumpkin Patch – Arthur, IL
October 21 @ 10:30 am - 4:00 pm CDT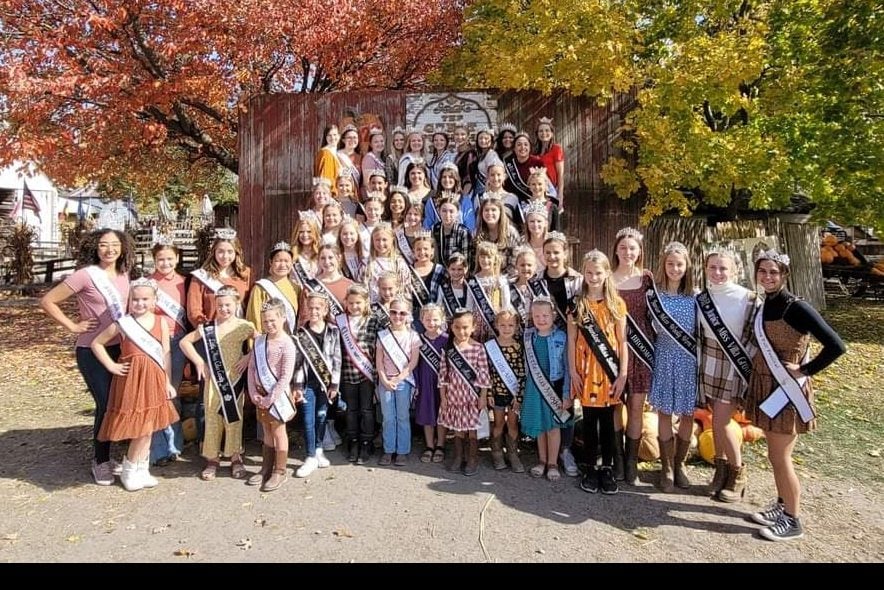 Queen Day @ The Great Pumpkin Patch – Arthur, IL
Saturday, October 21st, 2023
10:30 am – 4 pm –
Queen day at the pumpkin patch. Calling all area title holders out for a day of fun at the pumpkin patch. If it rains we will not attend.
We would love to get to meet and spend time getting to know the area queens. No real agenda other then having a group photo with all of us together at 12 noon by main entrance.
Bring sash and crown for photos and enjoy the beauty that is the pumpkin patch in fall.
They have a corn maze, train, petting zoo, bakery, pumpkin patch and several areas to see and take photos in.
Entry cost is:
Adult – $11
Children 6 -12 – $7
under 5 – Free
Over 60 years – $7
They are open 9am to 6pm.
Pumpkin Patch website:
https://the200acres.com/tgpp-homepage/…
Event by Miss Arcola Pageant
Related Events