Scare on the Square 2022 @ Charleston, IL Square
October 28 @ 5:00 pm - 7:00 pm CDT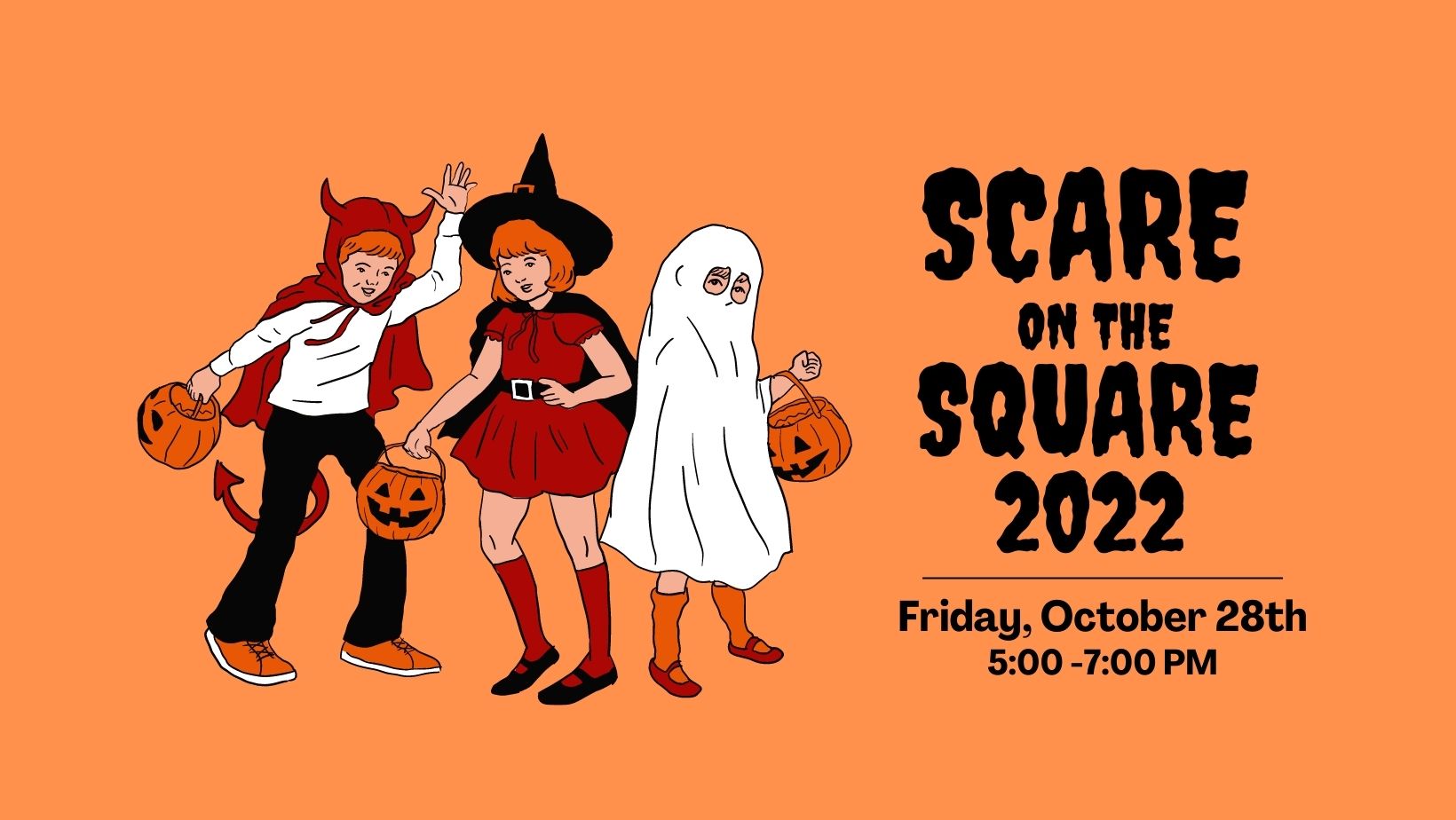 Scare on the Square 2022 @ Charleston, IL Square
Friday, October 28, 2022 at 5 PM – 7 PM –
We already have over 30 exhibitors signed up for this years Scare On The Square!!!
Let's see how big we can make this event!! There's still time for your business or organization to sign up!
What is Charleston's Scare On The Square?
Charleston's Scare On The Square is a way for businesses or organizations to promote to their community while giving the local kids a fun, free Halloween event, presented by the Charleston Area Chamber of Commerce!
This event originally began as a "trunk or treat" on the Charleston Square, but has slowly evolved from the "trunk" aspect. Exhibitors are assigned one parking space around the courthouse to decorate, but you are not required to decorate a vehicle trunk. You can chose to setup a table display or use a canopy tent and set up a spooky scene underneath. We encourage you to be creative and "go all out" with your Halloween display!
All exhibitors are local businesses or organizations who want to help give our community's kids a fun evening of trick or treating while promoting their company! Contact the Chamber to sign up as an exhibitor for this year's event! 217-345-7041 or [email protected]
*Scare On The Square 2022 brought to you by the Charleston Area Chamber of Commerce
Related Events