Student Ukulele Lessons @ Newton Public Library District – Newton, IL
November 28 @ 3:30 pm - 5:00 pm CST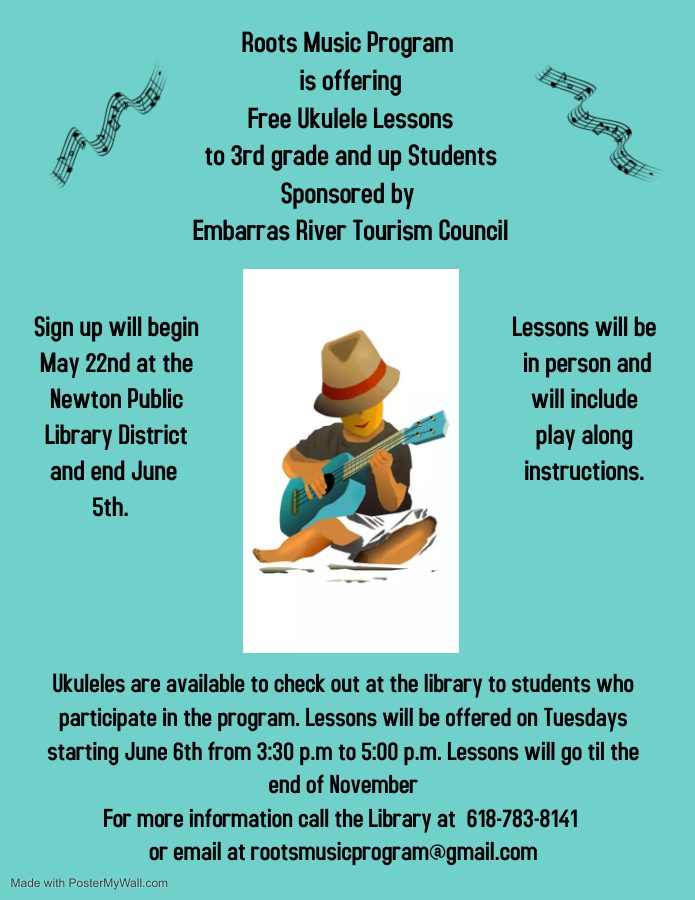 Student Ukulele Lessons @ Newton Public Library District – Newton, IL
Tuesdays
3:30 pm – 5 pm –
Roots Music Program is offering Free Ukulele Lessons to 3rd grade and up students. Sponsored by Embarras River Tourism Council. Sign up will begin May 22nd at the Newton Public Library District and end June 5th. Lessons will be in person and will include play along instructions.
Ukuleles are available to check out at the library to students who participate in the program. Lessons will be offered on Tuesdays starting June 6th from 3:30 p.m. to 5:00 p.m. Lessons will go till the end of November.
For more information call the Library at 618-783-8141 or email at [email protected].
Event by Newton Public Library District