Sullivan Dance Studio Fundraiser Music Bingo @ Willow Ridge Winery – Shelbyville, IL
January 14 @ 4:00 pm - 7:00 pm CST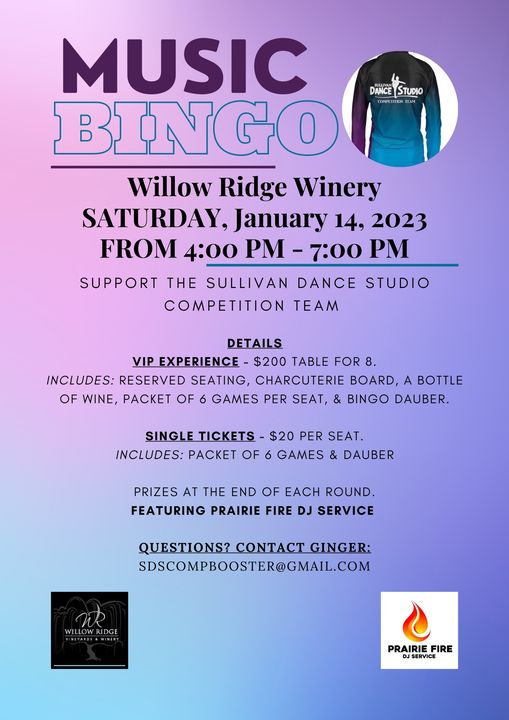 Sullivan Dance Studio Fundraiser Music Bingo @ Willow Ridge Winery – Shelbyville, IL
Saturday, January 14, 2023 at 4 PM – 7 PM –
Music Bingo featuring Prairie Fire Dj Service
Saturday January 14th 4pm to 7 pm. Willow Ridge Winery
Support the Sullivan Dance Studio Competition Team.
Vip Experience $200 for a table of 8, six games and a dauber per person, snacks and a bottle of wine.
Individual ticket $20 includes six games and a dauber.
Prizes for each round of the game valued at $50 each.
Contact Ginger at [email protected] for details on how to reserve your spot!
Event by Willow Ridge Winery
Related Events