Sunday Funday Bags @ Lanman's Bar & Grill – Litchfield, IL
March 5 @ 1:30 pm - 6:30 pm CST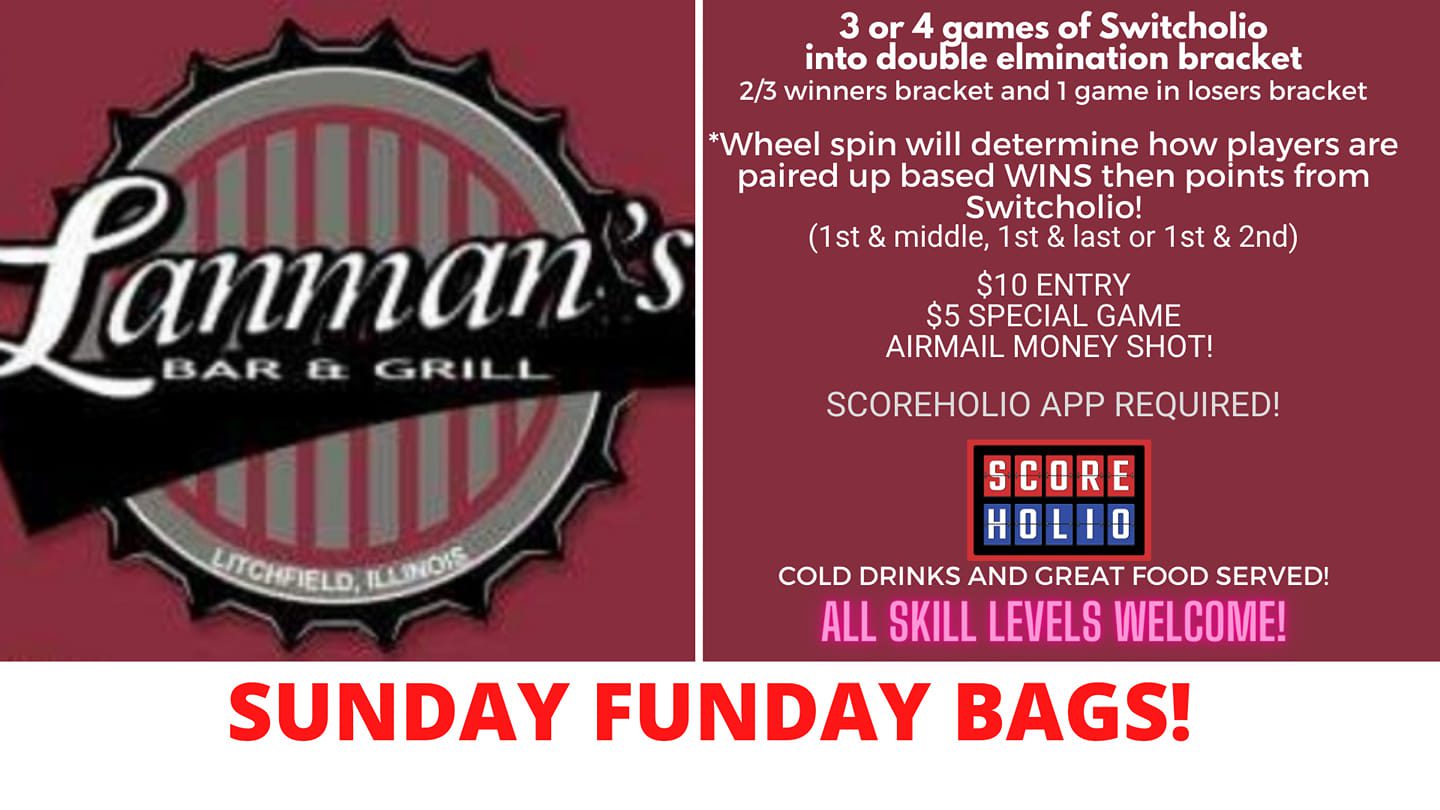 Sunday Funday Bags @ Lanman's Bar & Grill – Litchfield, IL
Sunday, March 5, 2023 at 1:30 PM – 6:30 PM –
Everyone welcome to come and play!
BAGS FLY AT 1:30 PM – PRE-REGISTRATION THROUGH SCOREHOLIO IS REQUIRED! PLEASE REGISTER BEFORE YOU GET THERE!
3 or 4 Games of Switcholio into Double Elimination Bracket!
Wheel spin will determine how players are matched up based on wins then points from the Switcholio.
2/3 in winners bracket and 1 game in losers bracket.
Double dip for championship.
$10 entry fee-100% PAYOUT
$5 special game
Progressive Airmail Money Shot!
Come hungry and enjoy Lanman's kitchen!
Event by Joyce Scheller Bruch, Randy Boden Sr. and Rte. 138 Maize Brigade Cornhole
Related Events