Take & Make: 5 Green & Speckled Frogs @ Charleston Carnegie Public Library – Charleston, IL
May 2 - May 28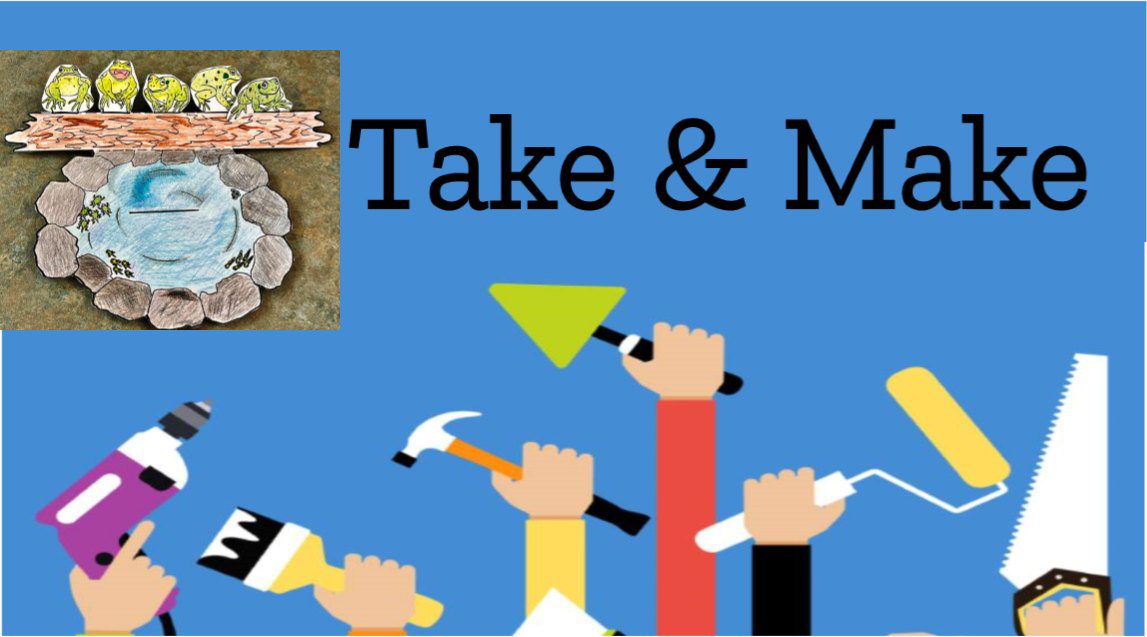 Take & Make: 5 Green & Speckled Frogs @ Charleston Carnegie Public Library – Charleston, IL
Monday, May 2, 2022 – Saturda, May 28, 2022 –
Craft a 3D interactive version of 5 Green and Speckled Frogs! This craft is adaptable to a variety of skill levels and can be played with slot and tab moveable parts. Supplies you will need at home for the craft are; crayons/colored pencils/markers, safety scissors, and a
stapler/tape.
Available at the KidSpace Desk! One per child while supplies last.
Instructions are included. This is a free children's program, open to the public. A library card is not needed!
Designed for Ages 3-12.
Event by Charleston Carnegie Public Library
Related Events