Taylor Steele & The Love Preachers @ Whistle Stop Saloon – Altamont, IL
October 14 @ 7:00 pm - 10:00 pm CDT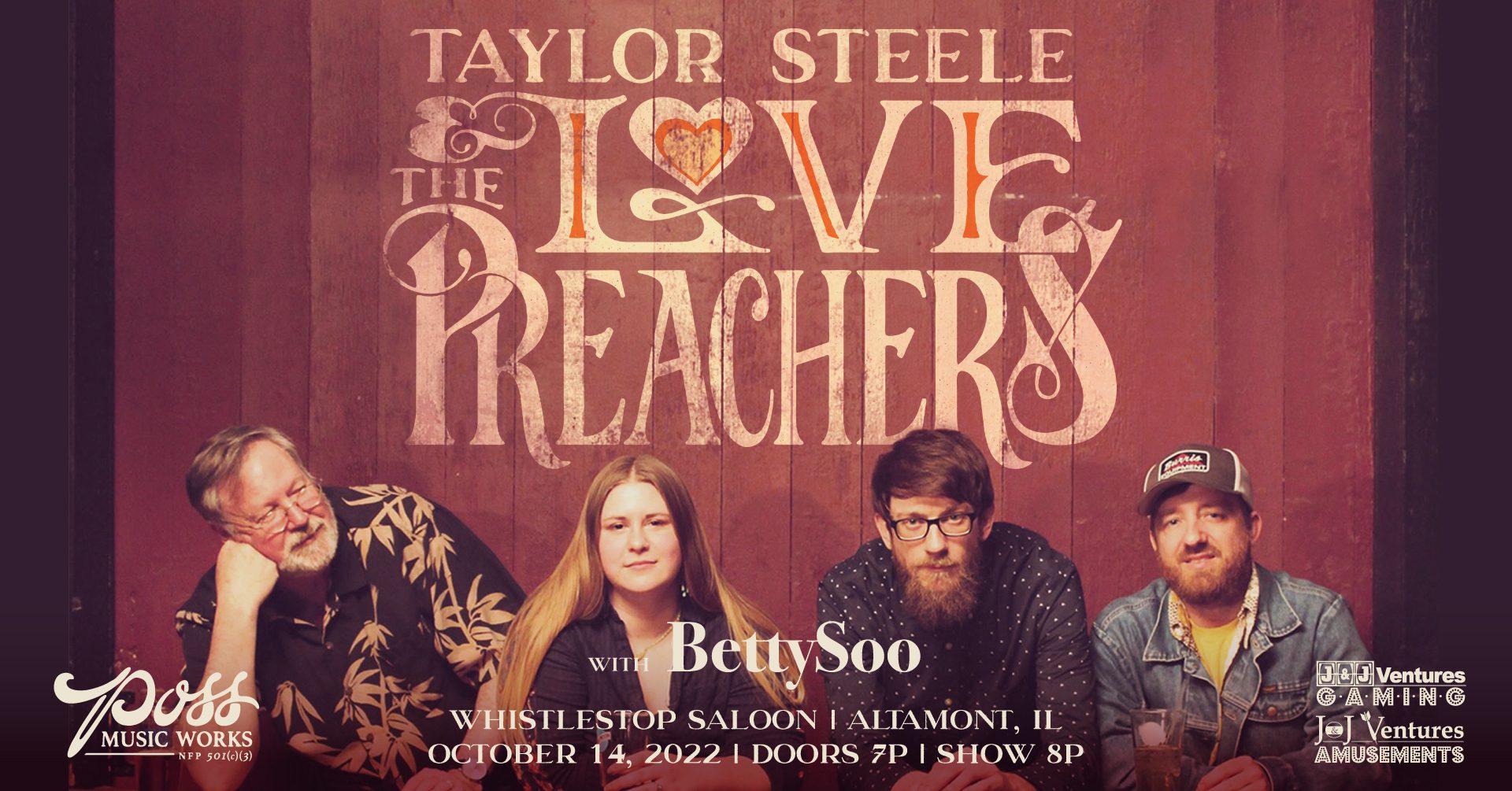 Taylor Steele & The Love Preachers @ Whistle Stop Saloon – Altamont, IL
Friday, October 14, 2022 at 7 PM – 10 PM –
Taylor Steele and the Love Preachers are a five piece Americana band with a powerful woman singer/songwriter as its driving force. Based out of Effingham, IL, they perform a powerful blend of roots rock with soul, country, blues, funk, and jam influences.
The group performs original music written by Taylor Steele, 22 year old rhythm guitarist and vocalist, along with their interpretations of music by their favorite artists.
The Love Preachers have a way of sneaking up on you. The music is soulful, but sublime. The songs are smart and original, with roots that take you through rock and roll back to the blues of the old south. The vocal quality of Taylor Steele is reminiscent of great legendary singers like Bonnie Raitt and Mavis Staples but also modern stars like Susan Tedeschi and Gillian Welch.
Stemming from these influences, she has immense control of her voice as she belts out notes and improvises, all while finding a beautiful balance between vibrato, tone, and projection.
Just when you think you have it figured out, the Love Preachers start preaching, Taylor's voice starts soaring, and they take you for the ride you won't soon forget.
The band consists of lead vocals, acoustic resonator, and electric telecaster by Taylor Steele, lead guitar and vocals by James Stewart, bass and vocals by Garrett Burris, drums and vocals by Kyle Heynen, and keys by Nick Szwedo.
Doors 7pm / Show 8pm
Find tickets here: Taylor Steele & The Love Preachers at the Whistle Stop Saloon (simpletix.com)
Tickets $8 adv / $12 door
Event by Poss Music Works
Related Events