The Beanstalk Boutique Celebrates 6 Years ! @ The Beanstalk Boutique – Effingham, IL
March 17 @ 10:00 am - 6:00 pm CDT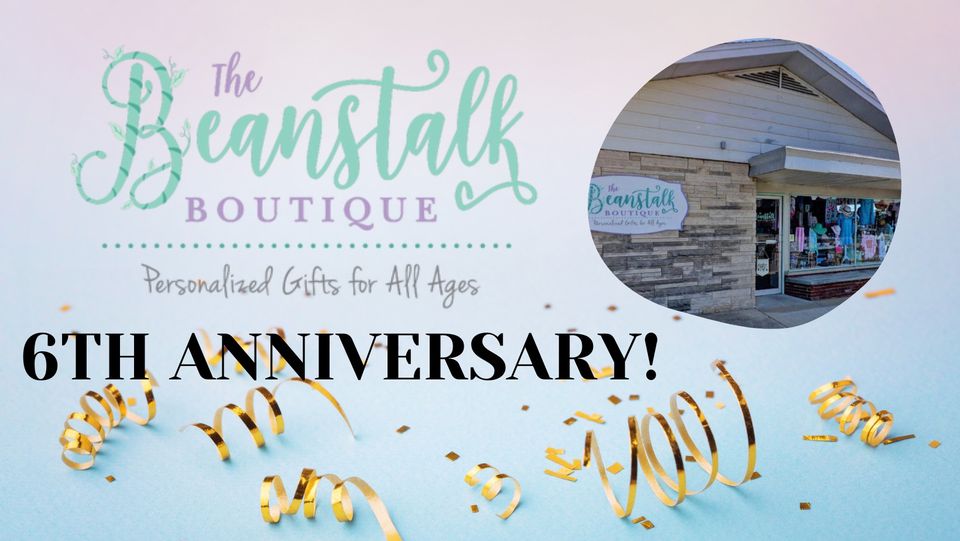 The Beanstalk Boutique Celebrates 6 Years ! @ The Beanstalk Boutique – Effingham, IL
Friday, March 17th, 2023
10 am – 6 pm –
WOW! 6 years?!
Come celebrate 6 fabulous years with us on March 17th!
6 years ago, the little business became MINE! And my oh my has it grown! For three years I did it all on my own, now I have several employees that play a key role in the day to day operations!
Come celebrate with us!
Related Events