The Moondogs @ MVP Happy Holler – Newton, IL
August 7 @ 2:00 pm - 6:00 pm CDT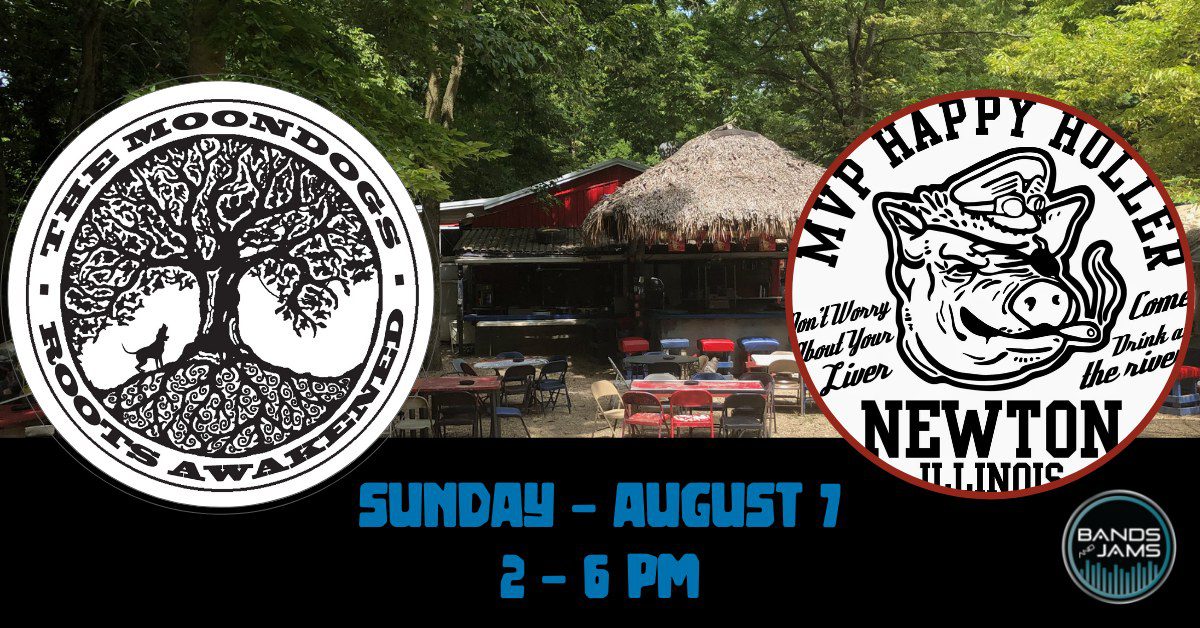 The Moondogs @ MVP Happy Holler – Newton, IL
Sunday, August 7, 2022 at 2 PM – 6 PM –
Supplying their blend of styles to the Central Illinois scene for over 8 years, The Moondogs have developed an extensive repertoire as well as musical sensibilities normally found in classic recording studio bands (ala "The Wrecking Crew" or "the Funk Brothers").
A typical show will take you from The Band to Bonnie Raitt to Bob Marley with plenty more mixed in to keep the dance floor moving. The focus is on music from great songwriters who walked the earth in the days of vinyl.
The key to playing such a diverse set list is having vocalists that can share lead-singing duties. The Moondogs secret weapons are 3 lovely and talented female vocalists: Karen Hart, Abby Haughee (mandolin), and Wendy Meyer (acoustic guitar) covering anything from Mick Jagger to Joni Mitchell.
Throw Joe McLean into the mix when things need to get bluesy, and you've got the "60s" and "70s" covered as far as lead vocals.
Many of the Moondogs arrangements feature 4-part vocal harmonies as well, a rarity in today's music scene.
Event by MVP Happy Holler and Bands and Jams
Related Events