Top Community Leaders Under 40 and Up & Coming Leaders Awards Dinner @ Keller Convention Center – Effingham, IL
November 15 @ 5:30 pm - 8:00 pm CST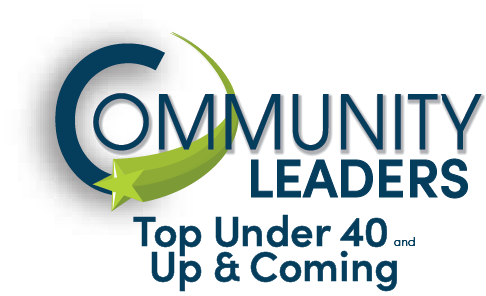 Top Community Leaders Under 40 and Up & Coming Leaders Awards Dinner @ Keller Convention Center – Effingham, IL
Wednesday, November 15th, 2023
5:30 pm – 8 pm –
Our Top Community Leaders possess empathy, the ability to inspire, strong communication skills, & pride in their community. Help us celebrate the 16th Annual Class of Top Leaders Under 40 and 4th Annual Class of Up & Coming Leaders at the recognition dinner, presented by HSHS St. Anthony's Memorial Hospital & Siemer Milling Company, on Wednesday, November 15.
Up & Coming Recipients include:
Noah Stanley – Altamont
Hadley Hagler – Beecher City
Emma Beckman – Dieterich
Blayne Pals – Effingham
Gracie Eaton – Effingham
Spencer Fox – Effingham
Anna Niemeyer – St. Anthony
Connor Roepke – St. Anthony
Olivia Copple – Teutopolis
Under 40 Recipients include:
Alex Anderson – The Royal School of Cosmetology
Andrew Grunloh – Grunloh Building
Bailey Whitney – Whitney Roofing
Chris Etter – RE/MAX Key Advantage
Christo Schultz – Midland States Bank
Clayton Hinton – West & Company, LLC
Courtney Yockey – Effingham Regional Growth Alliance
Derek Koester – Stevens Industries, Inc.
Henry Siemer – Siemer Milling Company
Jake Niebrugge – Heartland Dental
Jennifer Kinkelaar – Brucke Financial
Jessica Mottashed – HSHS St. Anthony's Rehab
Katie Rincker – HSHS. St. Anthony's Memorial Hospital
Kayla Bowling – HSHS Medical Group
Kayla Schumacher – Crisis Nursery of Effingham County
Krista Mette – Heartland Dental
Logan Arney – Patterson Companies
Michael Brummer – XCHNG/Midwest Ventures & Properties
Michelle Fombelle – University of Illinois Extension
Mike Esker – J.B. Esker & Sons, Inc.
Nick Lechman – NOVA Solutions
Nicole Morrison – Effingham County Chamber
Ryan Brandt – Pyramid Marble & Granite
Shelley Smith – Drs. Sehy & Jones Optometrists P.C.
Tiffany Wasson – The Giving Plate
Tyler Micenheimer – Heartland Dental
Date & Time:
5pm – Recipient Cocktail Reception & Group Photo
5:30 pm – Cocktail Reception (cash bar)
6pm – Dinner & Awards
Location:
Keller Convention Center
1202 N Keller Dr., Effingham
Fees/Admission*:
$40pp | adults
$20pp | children
Sponsor:
Consider becoming a sponsor to help inspire, encourage, & congratulate our Top Leaders for creating a positive impact in our community.
Contact Information:
Nicole Morrison
[email protected]
(217) 347-6282
*Cancellations and refunds will be issued in full if received on or before noon CST Wednesday, November 8. After noon CST on November 8, no refunds will be issued. If the event is rescheduled, all registrations will be honored for the rescheduled date or may be refunded in full with a refund request**. If the event is canceled, all registration will be refunded in full. **Refund requests must be submitted in writing by email to Nicole Morrison. Please allow up to five (5) business days to process your refund request.
Nominations:
CLOSED – Visit the Top Leaders Awards Page to nominate your Top Community Leader.
Criteria included:
Up & Coming | between the ages of 14-20 as of August 1, 2023; full-time high school student in Effingham County*; have at least a "B" average; involved in extracurricular activities through school or leadership organizations; have significant contributions to his/her community as a leader; cannot be a previous recipient
Under 40 | between the ages of 20-40 as of August 1, 2023; live/work in Effingham County; have significant contributions to his/her community as a leader; cannot be a previous recipient
*Schools | Altamont, Beecher City, Dieterich, Effingham, St. Anthony, & Teutopolis
Related Events