Trivia For Tails @ Tuscan Hills Winery – Effingham, IL
November 11 @ 5:30 pm - 9:30 pm CST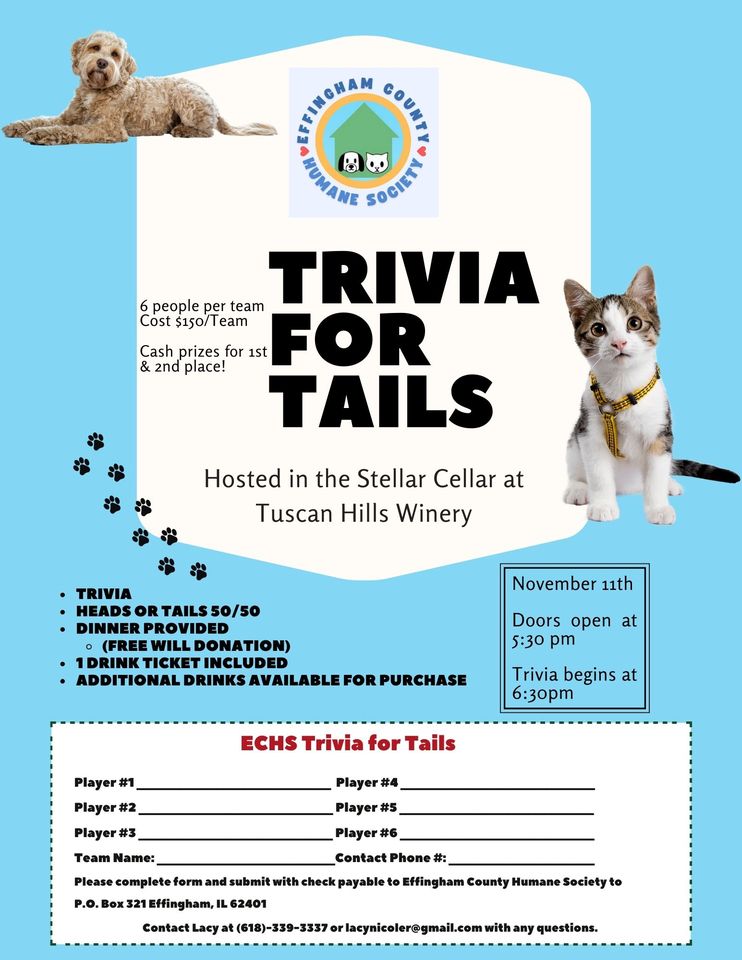 Trivia For Tails @ Tuscan Hills Winery – Effingham, IL
Saturday, November 11th, 2023
5:30 pm – 9:30 pm –
Join us in support of the animals at the Effingham County Humane Society in our third Trivia for Tails at the Stellar Cellar!
Doors open at 5:30 and dinner will be provided for a free will donation. Trivia will then begin at 6:30. We will have a fun night of raffles, prizes, and trivia! Don't miss this fun night to support a great cause.
Please contact Lacy at [email protected] or 618-339-3337 to reserve your spot or with any questions!
Event by Effingham County, IL Humane Society and Tuscan Hills Winery
Related Events