Trivia Night Fundraiser @ Villas of Holly Brook – Charleston, IL
January 4 @ 6:00 pm - 9:00 pm CST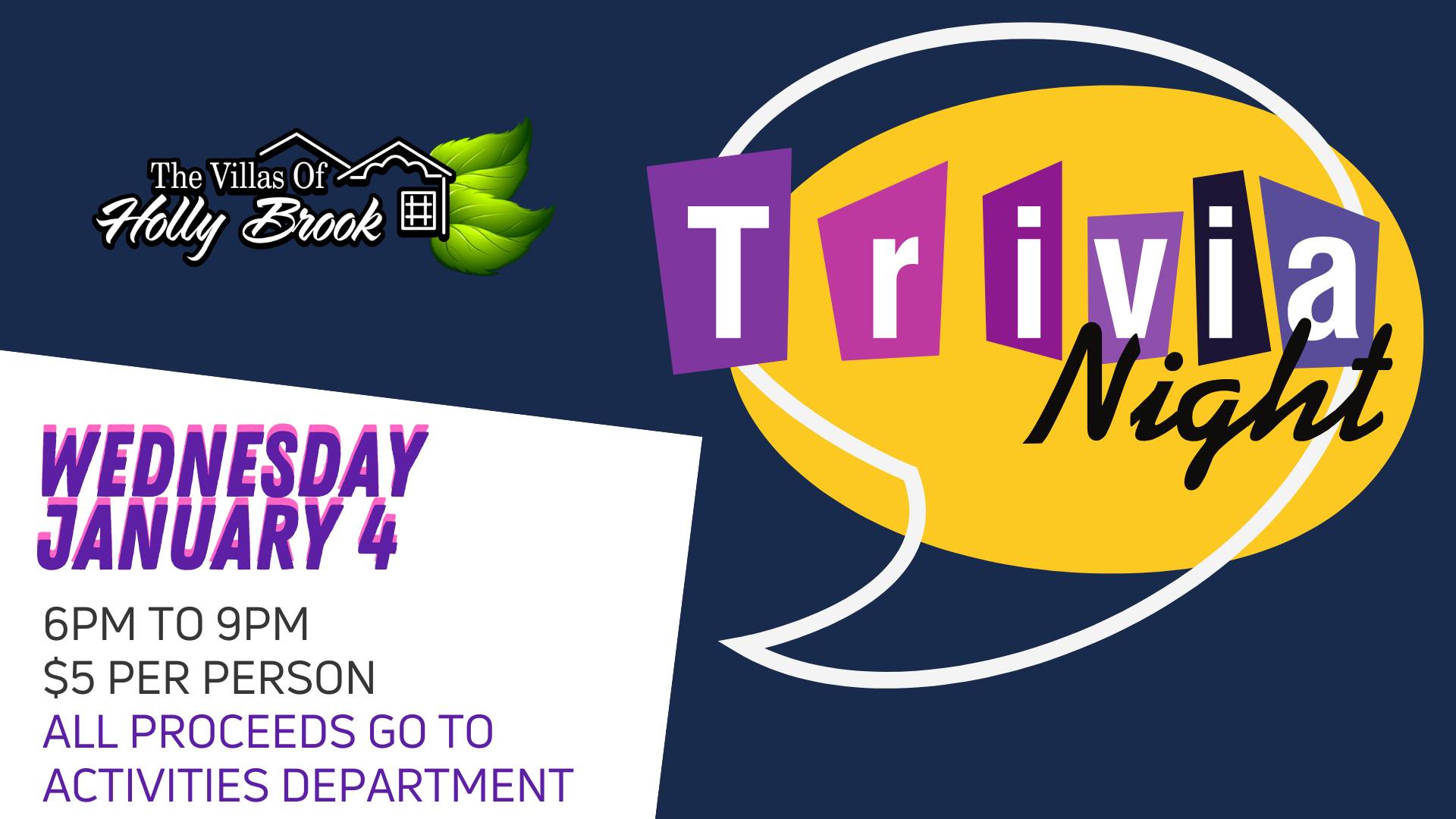 Trivia Night Fundraiser @ Villas of Holly Brook – Charleston, IL
Wednesday, January 4, 2023 at 6 PM – 9 PM –
Have fun for a good cause!
We have some big items we would like to get for our residents. You can help us reach our goal by attending trivia night and having some fun!
$5 per person
We will play in teams. Maximum # of persons per team: 8
Refreshments served!
Prize given to winning team!
Related Events