United for Colton Rahn Benefit @ Tuscola Moose Lodge – Tuscola, IL
October 9 @ 12:00 pm - 5:00 pm CDT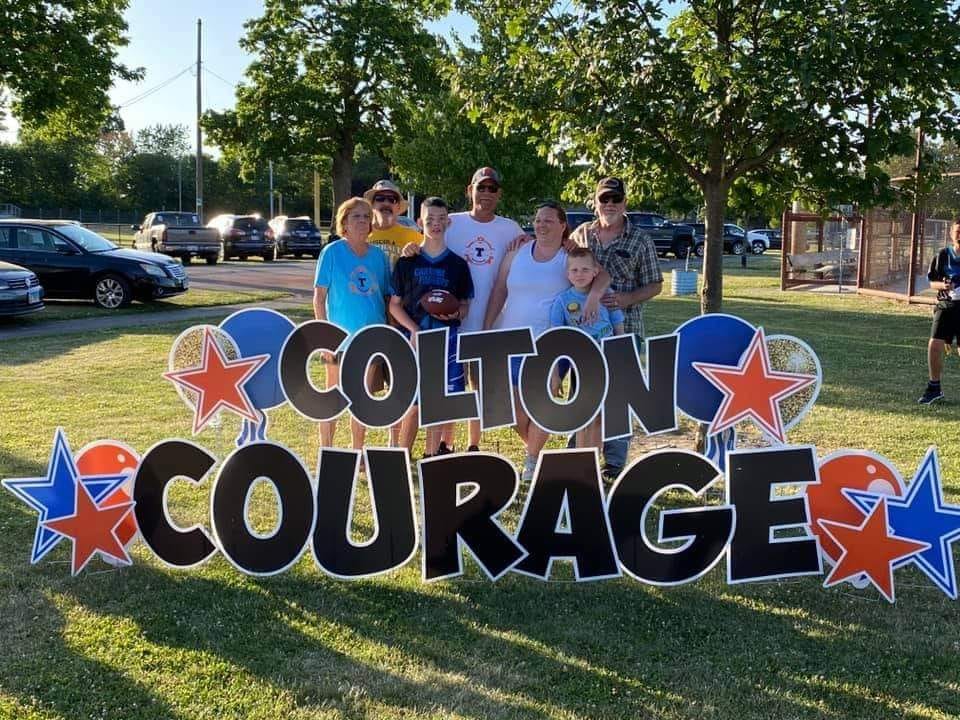 United for Colton Rahn Benefit @ Tuscola Moose Lodge – Tuscola, IL
Sunday, October 9, 2022 at 12 PM – 5 PM –
Colton Rahn (13) an 8th grader at Eat Prairie was diagnosed with Embroynal Rhabdomyosarcoma (RMS) on May 13th after having a lump removed. RMS is a rare childhood cancer while long term prognosis is good, it will be a long journey! Colton is expected to have 40 weeks of treatment with weekly trips to St. Louis Children's hospital. In addition to weekly chemo treatments. Colton will have to undergo at least 2 more surgeries before it is all said and done.
We are hosting a lunch benefit on 10/9/22 at Tuscola Moose Lodge from 12 PM – 2 PM. In addition, we will have a silent auction from 12 PM – 4 PM, and drawing at 4:30 PM. Lunch will be a spaghetti dinner, salad, breadsticks, dessert, tea, lemonade, and water. Tickets will cost $15 and can be purchased at Sav More Pharmacy.
We are seeking donations for the silent auction and people to help with the benefit. Please reach out if you are interested in helping.
Thanks in advance for your support!
Event by Savmor Pharmacy, Christy Taylor and Tammy Bennett
Related Events