Veterans Ceremony & Dedication @ Lake Taylorville Veterans Point Memorial – Taylorville, IL
November 11 @ 1:00 pm - 2:00 pm CST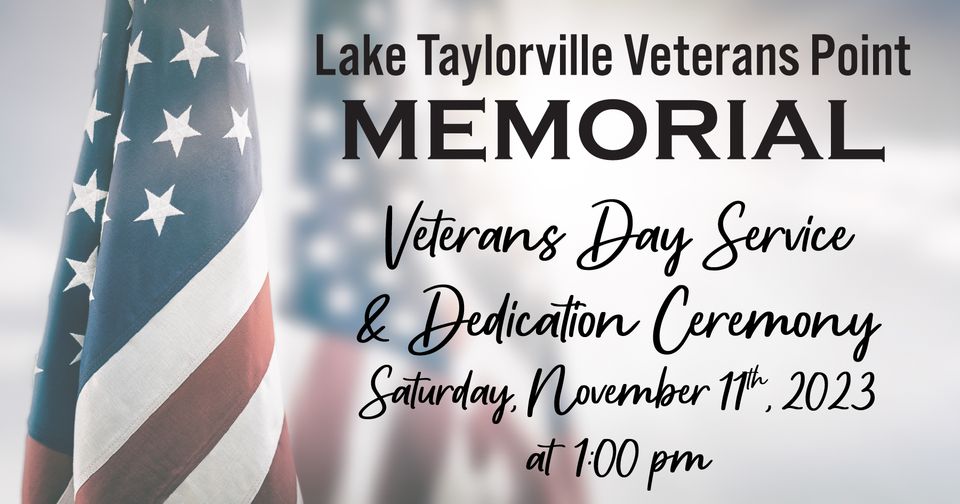 Veterans Ceremony & Dedication @ Lake Taylorville Veterans Point Memorial – Taylorville, IL
Saturday, November 11th, 2023
1 pm – 2 pm –
We invite all area veterans to join us for a Dedication Ceremony and Honoring Service. We will dedicate a bench to the Wilson family for their support of the Memorial as well as recognize area veterans.
For veterans who wish to join us, please message the Memorial Facebook Page or contact Marcia at 217-824-3555 to RSVP.
Family, friends, and all other veterans are also invited to attend!
Related Events