Witches Night Out @ City of Carlinville, IL
October 20 @ 4:00 pm - 7:00 pm CDT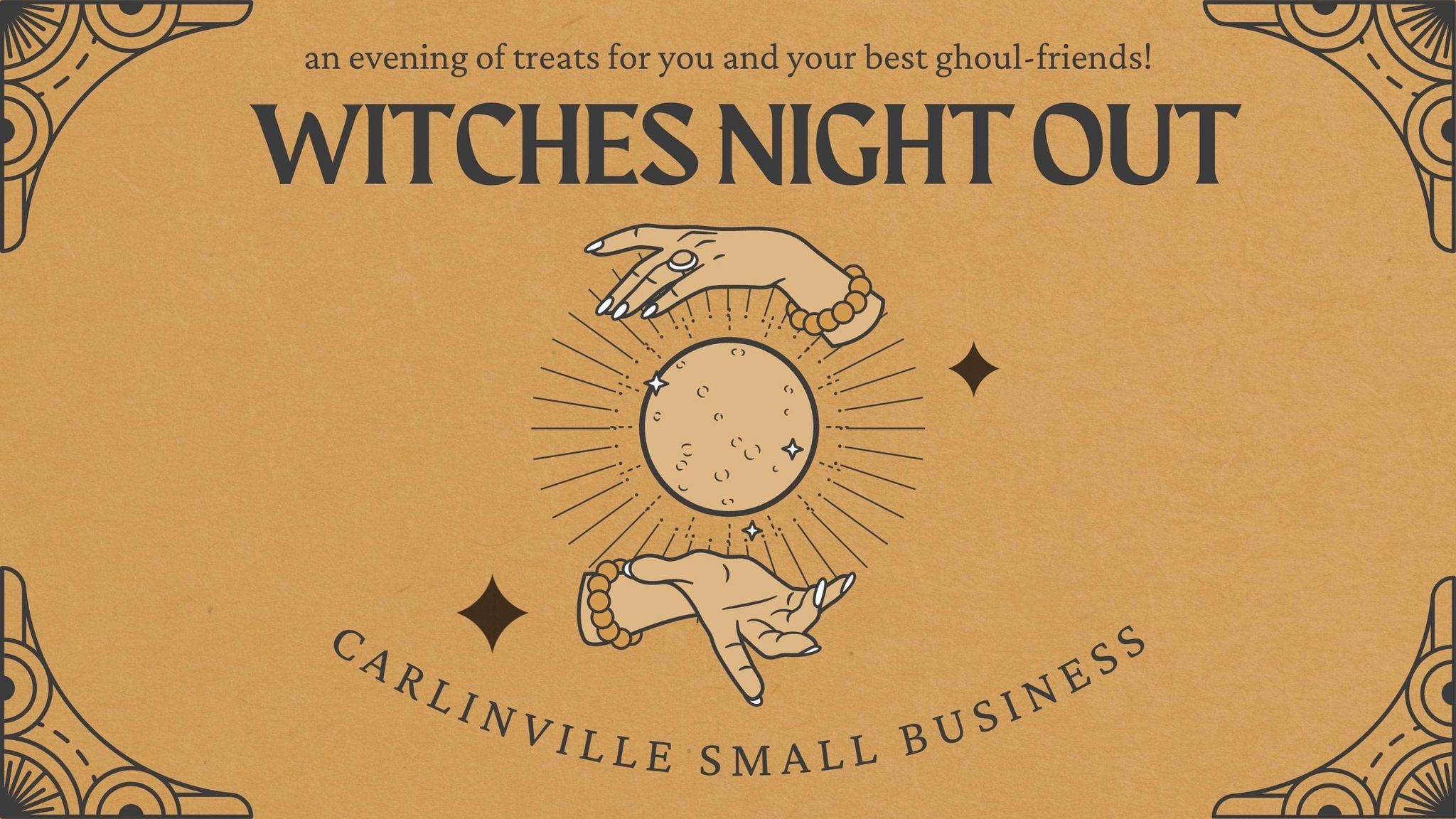 Witches Night Out @ City of Carlinville, IL
Thursday, October 20, 2022 at 4 PM – 7 PM –
Calling all Witches!
Fly your broom to Carlinville Thursday 10/20/22 from 4 PM – 7 PM and be SPELLBOUND with our HaUnTiNgLy GhOuLiSh GOOD deals!
Several local businesses are participating this year, visit them all for the full experience. I hear you can WIN BIG with various prizes or specials at each shop.
SPOOKY SaViNgS GaLoRe! If you come dressed in COSTUME, 
 you'll save even MORE!
Bring a WITCH with you, One, Two or Three ~ the Fun will Multiply, just you wait and see! 
@bravehazel
@collected
@crowebootandshoe
@mainstreetflorist
@mysister'scloset
@ooakgoods
@Hawthorn
@DottieJoBoutique
@CountryGypsy7
Event by Carlinville.com, Main Street Florist & Gifts and 6 others
Related Events