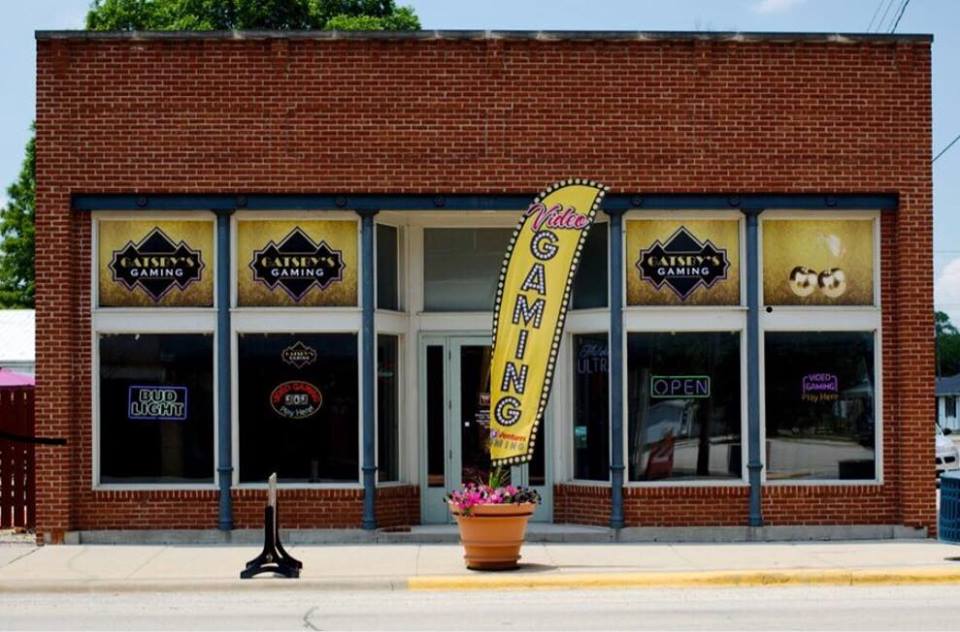 Gatsby's Gaming is a themed video gaming and bar establishment. The core concept derives from the Roaring 20's and Prohibition Era. Gatsby's Gaming is a licensed Illinois video gaming establishment. After assessing the business' potential, the decision was made to modify the layout to include a private video gaming room, full-service bar with amusements, and beer garden. Gatsby's Gaming has continued to evolve to provide patrons and gamers a fun, friendly, and clean atmosphere. Gatsby's Gaming opened April 10, 2014 and has been going strong ever since.
Gatsby's Gaming has segregated its establishment to provide a bar atmosphere with full bar which includes a vast assortment of beer, liquor, wine, and malt beverages. We also provide gaming amusements including; pool tables, darts, corn hole, giant Jenga, giant Connect Four, and jukebox.
The Beer Garden officially opened in March 2016. Gatsby's Garden offers a 1,800 sqft. area that allows patrons to drink alcohol in a patio area and smoke outside. We have many events that take place in our outdoor venue. The Beer Garden can only be accessed by entering the establishment. The only access permitted by the outdoor gates is for those needing physical assistance. We have a wireless doorbell that rings and notifies the bartender to unlock the gate and allow that person access into the building.
(Information from Gatsby's Gaming website)
Gatsby's Gaming
200 S. Main St.
Clay City, Illinois 62824
618-676-1343
http://gatsbysgaming.com/
https://www.facebook.com/gatsbysgaming/
For weekly and upcoming events see the events calendar: https://localinfonow.com