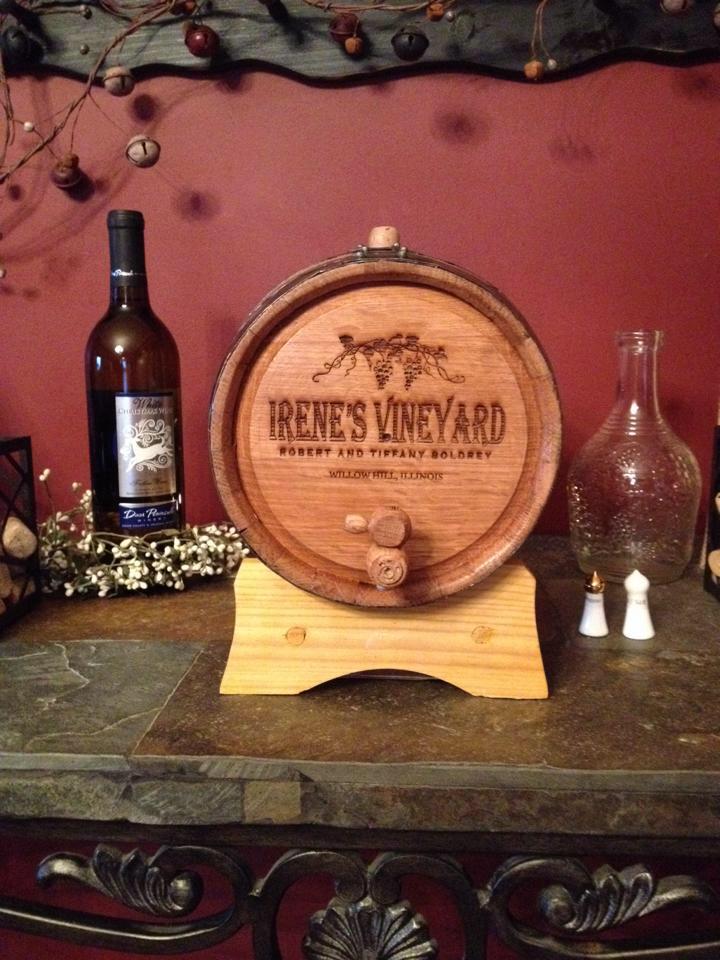 Irene's Vineyard and Winery – Oblong, IL
Irene's Vineyard and Winery is locally owned and operated by the Boldrey Family at their secluded countryside home nestled along the North Fork Creek.  Wayne and Irene moved to their home in 1958 where they raised their 4 children at this beautiful countryside place, we now call Irene's Vineyard.  Although they have both passed now our family still carries on the traditions of family, food, fun and wine!  We welcome you to make yourselves at home and enjoy this beautiful place we proudly call home.
We currently have about 2 acres, at our winery in Oblong, of producing vines with 7 different varieties.  We have recently purchased another 2 acres connected to our property.  Which we plan to add more vines in the upcoming year.
At Irene's we go above and beyond to produce quality wine that our customers will love and enjoy.  We currently offer 10 wines ranging from dry, semi-sweet, sweet and fruit. One of our  most popular wines is White Trash, this wine is well know for it's elegant name but also it's fruity aroma and pleasantly smooth and sweet taste.  (Information from Irene's Vineyard)
Irene's Vineyard and Winery
8500 N. 2250th St.
Oblong, IL 62449
618-592-4892
https://irenesvineyardandwinery.com/
Find Us On Facebook
For weekly and upcoming events see the events calendar:  https://localinfonow.com