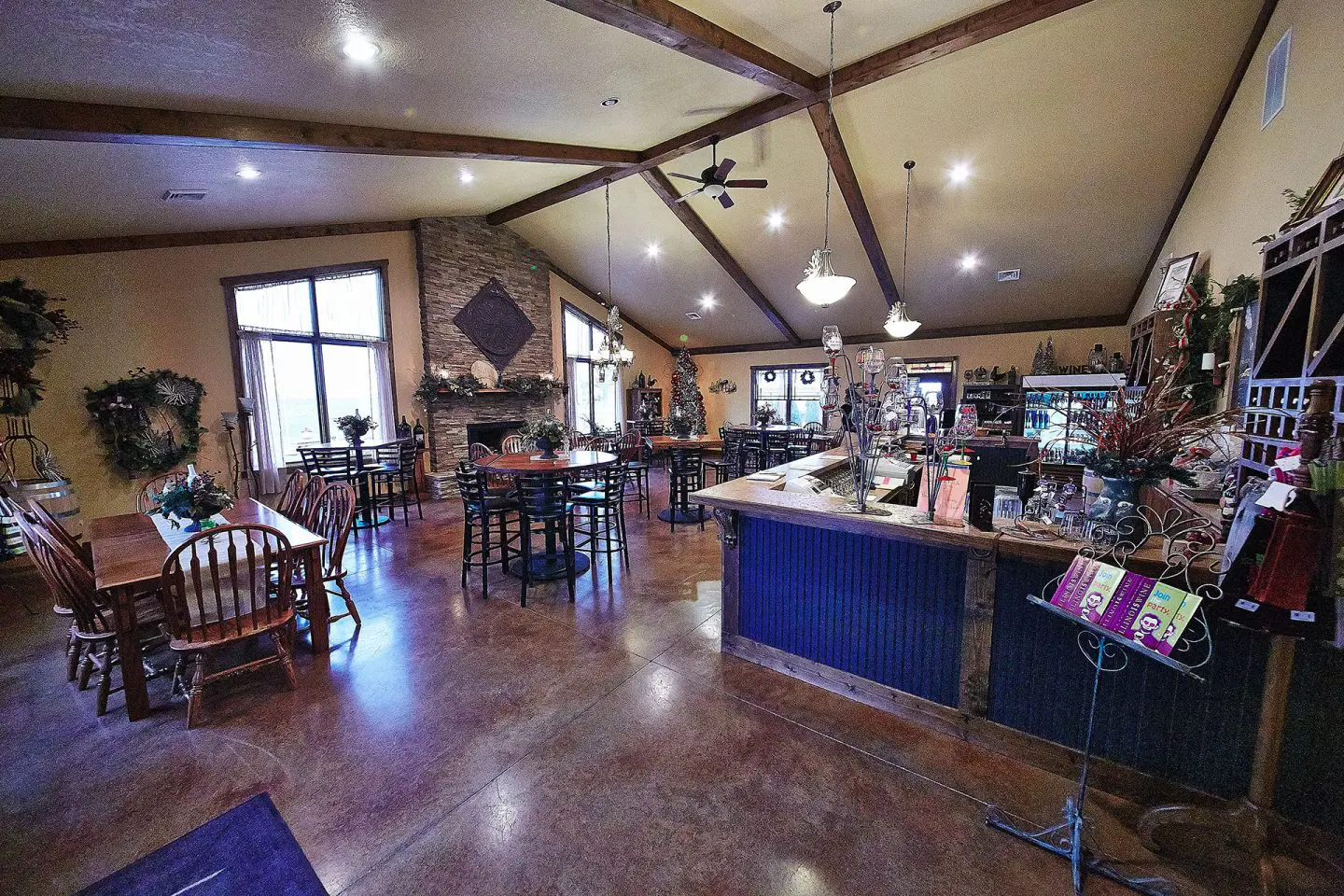 Willow Ridge Winery – Shelbyville, IL
Willow Ridge Vineyards & Winery is nestled in a scenic rural setting on a 150 year old, 4th generation Donnel family farm in rural Westervelt, Illinois.
Owned and operated by Dodie Bowers and Scott LaZear, the red roof of Willow Ridge can be seen for some distance as you approach the stately farm that sits as a backdrop to the vineyards.
One of the major attractions of the winery is the building itself. With exposed beams, large windows and warm colored rustic floors it truly makes for an inviting and welcoming space to gather and relax.
Our tasting room features a Tuscan style atmosphere complete with a handcrafted bar, stained glass windows, and a stone fireplace. It's the perfect place to visit with friends and enjoy entertainment.
We offer wine tastings for all of our award winning wines, which are available for purchase by the glass or bottle and may also be purchased for carry-out.
The tasting room is also available to rent for a smaller gatherings after normal business hours.
We also have a larger banquet room available for private events.
Outside offers a pergola seating area and a three section terrace area overlooking the vineyards, making it the perfect place to sit back, relax and enjoy a beautiful sunset.  (Information from Willow Ridge Winery)
Willow Ridge Winery
1796 North 1475 East Road
Shelbyville, IL 62565
217-738-2323