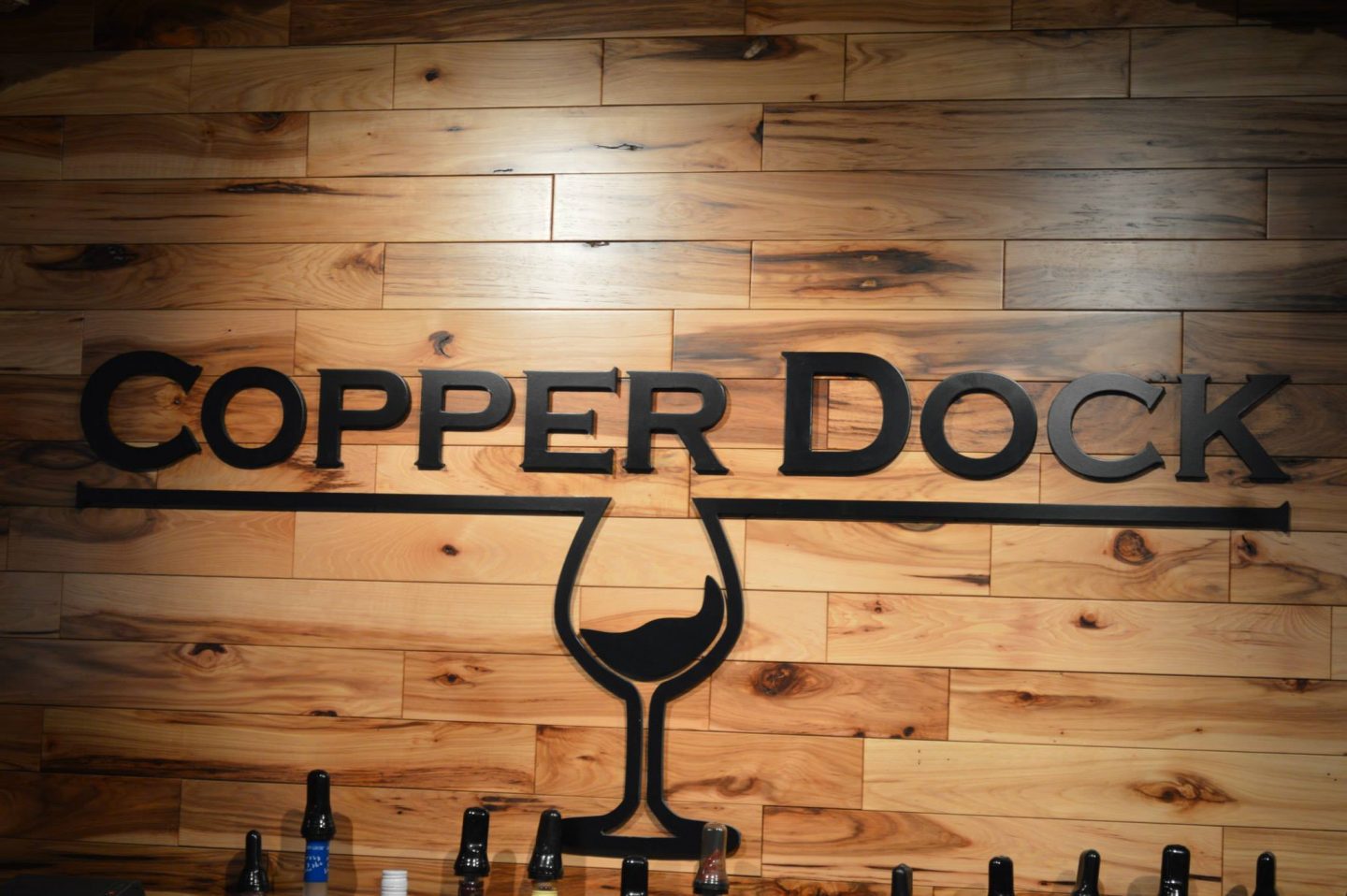 Copper Dock – Pocahontas, IL
Down a winding road in rural Pocahontas, Illinois, surrounded by 27 acres of woods, sits Copper Dock.  This restaurant, bar and banquet center is just far away enough from St. Louis to let you forget about it all.  Located 45 minutes from downtown, Copper Dock is the perfect spot to sip wine and enjoy what nature has to offer.  Copper Dock is a family-owned business celebrating friends, family, music and nature.  Offering a full bar, wine tasting room, and live music most weekends, Copper Dock is not only a place to bring a group of friends, but also an amazing choice for weddings and corporate events!
As soon as you begin to take in the ambience of our waterfront winery, you'll see why our guests usually stay with us all day long. Serving a flavorful selection of our private label wines, wines from around the world, beer, spirits and chef-prepared food. There's something exciting for every palate. Our family goes above and beyond to make yours feel at home — whether you're joining us on the dock for some live music or letting us make your wedding or event even more memorable. So no matter the occasion, come relax with us. One sip and you'll be glad you did.
(Information from Copper Dock)